NCKU - NCKU 90th Anniversary X 2021 International Higher Education Symposium
【NCKU 90th Anniversary X 2021 International Higher Education Symposium】
🔹Registration: From today until 26 November 2021
🔹Date: 13:30-17:00, 7 December 2021 (GMT+8, Taiwan Time)
🔹Venue: Taipei Sheraton Grand Taipei Hotel Ballroom B2
💡For those who cannot attend in person, webinar is also available.
More about the Symposium:
🔎Website: https://www.2021ihesncku.com/en
🔎Registration: https://www.2021ihesncku.com/en/apply
(webinar link will be provided in the confirmation letter)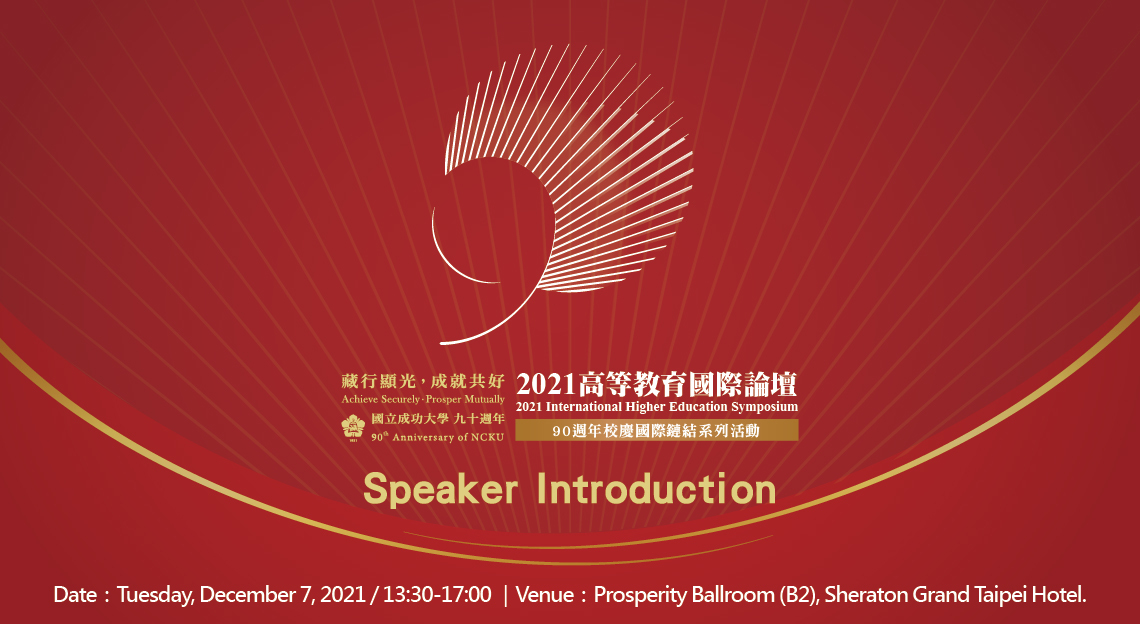 🔹Speaker Lineup
|Theme 1: Global Trends - The New Paradigm of Future Talents|
Envisioning Taiwan's talent development and redefining future talent
🔶 #Kenny_Su, Founder & President, Kdan Mobile Software
Diverse and inclusive, Kdan is a world-class software service provider from Taiwan.
🔶 #Jane_Liu, General manager, Learning business group, CommonWealth Magazine Group
Transforming the practices of Taiwan's leading figures into systematic knowledge and passing it down to the next generation.
🔶 #Frank_Koo, Asia Head of Talent &Learning Solutions, LinkedIn
Globalized mindset. Insights into talent supply-and-demand from transnational, professional community.
|Theme 2: Interdisciplinary Learning - Breaking Existing Boundaries and Structures|
Exploring infinite possibilities of interdisciplinary learning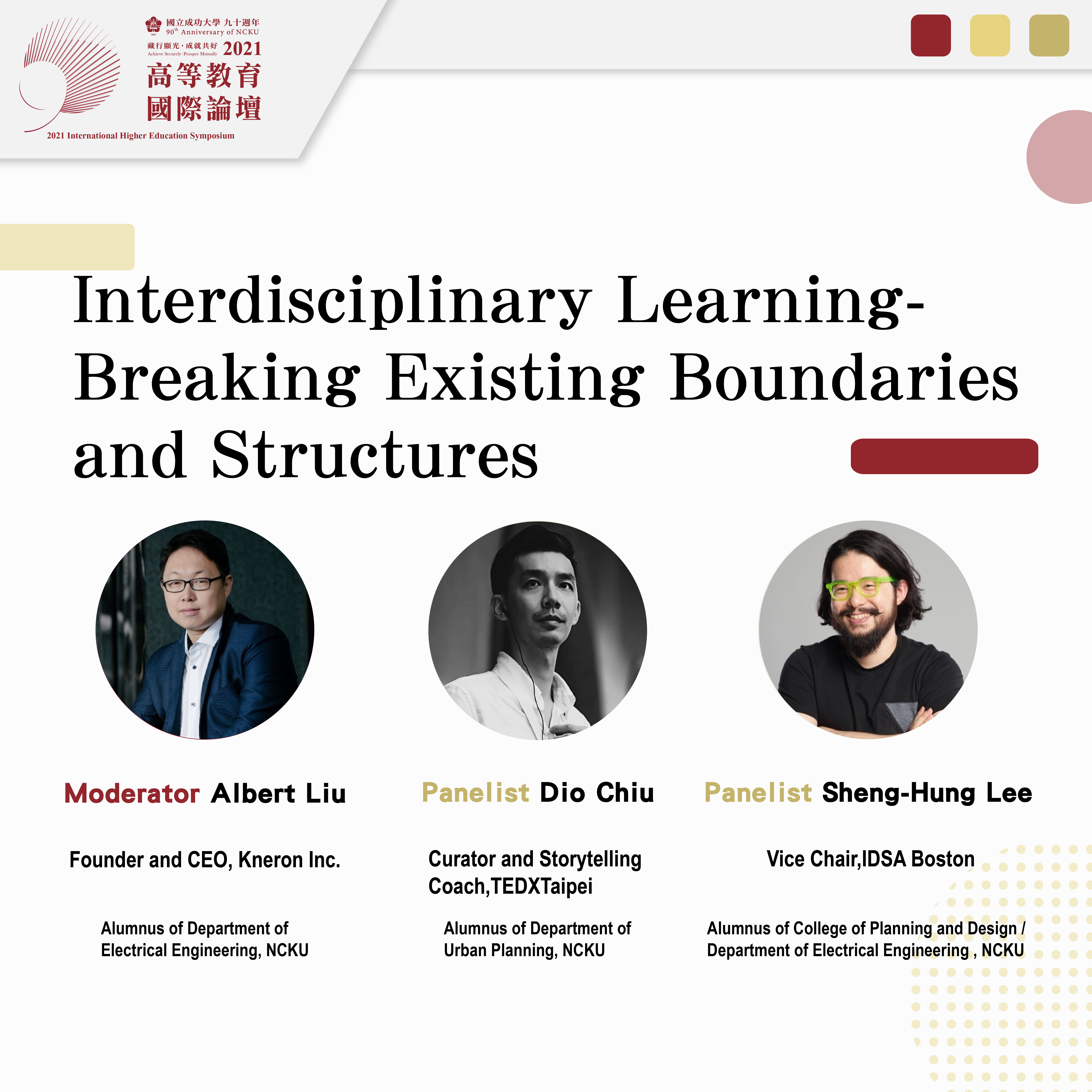 🔶 #Albert_Liu, Founder & CEO, Kneron Inc.
Smart technology services that expand and diversify cross-discipline platforms.
🔶 #Dio_Chiu, Curator&Storytelling Coach, TEDxTaipei
Building connections with experience and emotion for co-creation and co-learning.
🔶 #Sheng-Hung_Lee, Vice Chair, IDSA Boston
Drawing knowledge and inspiration across disciplines to create new value for clients.
|Theme 3: Strategic Breakthrough - Female Leadership|
Shaping the world with the gentle but resilient power of women
🔶 #Anting_Liu, Founder & Board Chair, Teach for Taiwan (TFT)
Changing minds to bring resources into rural areas; holding personal belief to influence the world.
🔶 #Huey-Jen_Jenny_Su, President, National Cheng Kung University (NCKU)
Breaking glass ceiling and inequality with a right spirit.
🔶 #Tanja_Brühl, President, Technische Universität Darmstadt
Developing strategic education partners with an international perspective and leading educational reforms.
【NCKU 90th Anniversary X 2021 International Higher Education Symposium】
🔹Registration: From today until 26 November 2021
🔹Date: 13:30-17:00, 7 December 2021 (GMT+8, Taiwan Time)
🔹Venue: Taipei Sheraton Grand Taipei Hotel Ballroom B2
💡For those who cannot attend in person, webinar is also available.
More about the Symposium:
🔎Website: https://www.2021ihesncku.com/en
🔎Registration: https://www.2021ihesncku.com/en/apply
(webinar link will be provided in the confirmation letter)